Prof.
Chi (Harold) Liu,
Beijing Institute of Technology, China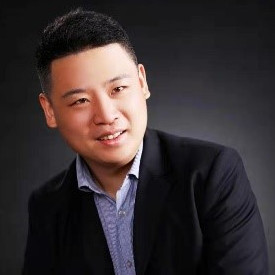 Prof. Chi (Harold) Liu receives a Ph.D. degree in Electronic Engineering from Imperial College, UK in 2010, and a B.Eng. degree in Electronic and Information Engineering from Tsinghua University, China in 2006.
He is currently a Full Professor, Vice Dean at the School of Computer Science and Technology, and Director of Beijing Key Lab of Intelligent Information Technology, Beijing Institute of Technology, China. Before moving to academia, he worked for IBM Research - China as a staff researcher and project manager from 2010 to 2013, worked as a postdoctoral researcher at Deutsche Telekom Laboratories, Germany in 2010, and as a Research Staff Member at IBM T. J. Watson Research Center, USA in 2009. His current research interests include the big data analytics, mobile computing, and machine learning. He received the IBM First Plateau Invention Achievement Award in 2012, ACM SigKDD'21 Best Paper Runner-up Award, ACM MobiCom'21 Best Community Paper Runner-up Award, and IEEE DataCom'16 Best Paper Award. He has published more than 100 prestigious conference and journal papers and owned 37 EU/UK/US/Germany/Spain/China patents. He serves as the Associate Editor for IEEE TRANSACTIONS ON NETWORK SCIENCE AND ENGINEERING, Area Editor for KSII Trans. on Internet and Information Systems, the Symposium Chair for IEEE ICC 2020 on Next Generation Networking, and served as the (Lead) Guest Editor for IEEE Transactions on Emerging Topics in Computing and IEEE Sensors Journal. He was the book editor for 11 books published by Taylor & Francis Group, USA and China Machine Press, China. He also has served as the general chair of IEEE SECON'13 workshop on IoT Networking and Control, IEEE WCNC'12 workshop on IoT Enabling Technologies, and ACM UbiComp'11 Workshop on Networking and Object Memories for IoT. He was a consultant to Asian Development Bank, Bain & Company, and KPMG, USA, and the peer reviewer for Qatar National Research Foundation, National Science Foundation, China, Ministry of Education and Ministry of Science and Technology, China. He is a senior member of IEEE and a Fellow of IET, British Computer Society, and Royal Society of Arts.
Prof.
Hongbo Jiang,
Hunan University, China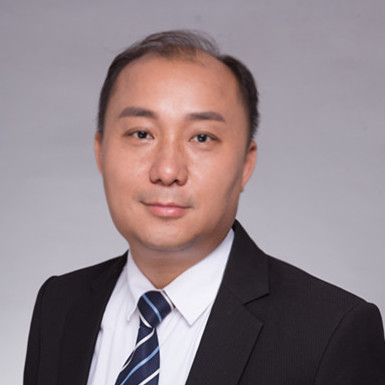 Hongbo Jiang is currently a Distinguished Professor and Vice Dean of the College of Computer Science and Electronic Engineering (CSEE), Hunan University. He is also the director for the trusted systems and networking key laboratory of Hunan Province, the director of Hunan international technical cooperation base of high performance computing and applications. Prior to Hunan University, he was a tenured professor at Huazhong University of Science and Technology. He received his Ph.D. in Computer Science from Department of Electrical Engineering and Computer Science working with Prof. Shudong Jin, Case Western Reserve University. He ever interned at IBM T. J. Watson Research Center, as well as AT&T Labs Research. He was a Hong Kong Scholar Research Fellow at The Chinese University of Hong Kong, working with Prof. John C. S. Lui. Hongbo has been serving in the editorial board of IEEE/ACM Transactions on Networking, IEEE Transactions on Mobile Computing, ACM Transactions on Sensor Networks, IEEE Transactions on Network Science and Engineering, IEEE Transactions on Intelligent Transportation Systems, IEEE Internet of Things Journal, IEEE Communications Magazine, ACM/Springer Wireless Networks, Wiley Security and Communication Networks, International Journal of Ad Hoc and Sensor Wireless Networks. He has also been guest editors for IEEE Transactions on Industrial Informatics, Springer Mobile Networks and Applications. He is an elected Member of Academia Europaea

(MAE),

Fellow of IET (The Institution of Engineering and Technology), Fellow of BCS (The British Computer Society), Fellow of AAIA (The Asia-Pacific Artificial Intelligence Association), Senior Member of ACM, Senior Member of IEEE, Distinguished Member of CCF, and Full Member of IFIP TC6 WG6.2. Now his research focuses on computer networking, especially, wireless networks, and mobile computing. Here are some ongoing projects:
Mobile and wireless applications.

Data science in Internet of Things.

Platforms and applications for edge computing.
Prof.
Wan-Chi Siu,
Hong Kong Polytechnic University
, China (Hong Kong)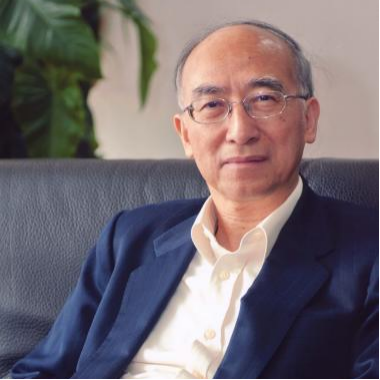 Prof. Wan-Chi Siu, PhD, DIC, Life-FIEEE, is Emeritus Professor (formerly Chair Professor, HoD(EIE) and Dean of Engineering Faculty) of Hong Kong Polytechnic University and Research Professor of Caritas Institute of Higher Education in Hong Kong. He is Life-Fellow of IEEE and was a PhD graduate (1984) of the Imperial College London, Vice President, Chair of Conference Board and core member of Board of Governors of the IEEE SP Society (2012-2014), and President (2017-2018) of APSIPA (Asia Pacific Signal and Information Processing Association), and has been Guest Editor/Subject Editor/AE for IEEE Transactions on CAS, IP & CSVT, and Electronics Letters. He is an outstanding scholar with many awards, including Distinguished Presenter Award, the Best Teacher Award, the Best Faculty Researcher Award (twice) and IEEE Third Millennium Medal (2000). He was an APSIPA Distinguished Lecturer (2021-22), and an Advisor & Distinguished Scientist of the European research project SmartEN (offered by European Commissions). Prof. Siu has been Keynote Speaker and Invited Speaker of many conferences, published over 500 research papers (200 appeared in international journals such as IEEE Transactions on Image Processing) in DSP, transforms, fast algorithms, machine learning, deep learning, super-resolution imaging, 2D/3D video coding, object recognition, robotic & vehicle tracking and smart city traffic monitoring, and organized IEEE society-sponsored flagship conferences as TPC Chair (ISCAS1997) and General Chair (ICASSP2003 and ICIP2010). He was an independent non-executive director (2000-2015) of a publicly-listed video surveillance company and chaired the First Engineering/IT Panel of the RAE(1992/93) in Hong Kong. Recently, he has been a member of the IEEE Educational Activities Board, the IEEE FourierAward for Signal Processing Committee (2017-2020), the Hong Kong RGC Engineering-JRS Panel (2020-2023), Hong Kong ASTRI Tech Review Panel (2006-2022) and some other IEEE technicalcommittees.
Prof.
Andrew B Whinston,
The University of Texas at Austin, US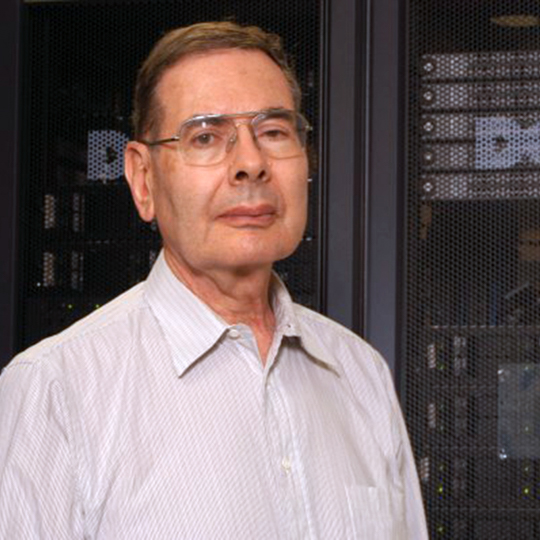 Andrew B. Whinston received his Ph.D. at Carnegie Mellon University and is currently Professor of Information Systems, Economics, and Computer Science, Hugh Roy Cullen Centennial Chair in Business Administration, and Director of the Center for Research in Electronic Commerce at The University of Texas at Austin. He also holds the title of The John Newton Centennial Fellow-IC2. He has published extensively on resource allocation issues and is currently working on bundle markets in electronic commerce. Dr. Whinston is a member of several editorial boards and is editor-in-chief of "Decision Support Systems " and the "Journal of Organizational Computing ." He has published over 300 papers in major scientific journals, and, most recently, the following books on electronic commerce: 1. "Frontiers of Electronic Commerce " (with Ravi Kalakota), Addison-Wesley Publishing Company, 1996. Republished in Chinese (2 volumes), 1997. Republished in Korean, 1998. 2. "Readings in Electronic Commerce " (edited with Ravi Kalakota), Addison-Wesley Publishing Company, 1997. 3. "Electronic Commerce: A Manager's Guide " (with Ravi Kalakota), Addison-Wesley Publishing Company, 1997. 4. "Economics of Electronic Commerce " (with S. Choi and D. O. Stahl), Macmillan & Co., 1997. Republished in Japanese, 1998.

Copyright © 2023 The International Conference on Computer, Internet of Things and Smart City 2023. All Rights Reserved